Looking for Coffee Roasters & Tea Delivery Australia?
The Caddies store is located in the heart of Lismore CBD.
20 Carrington St Lismore NSW, Australia.
Open weekdays from 9am to 4pm.
Saturdays from 8:30am to 12:30pm.
Closed on Public Holidays.
Phone: 1800 CADDIES – (02) 6621 7709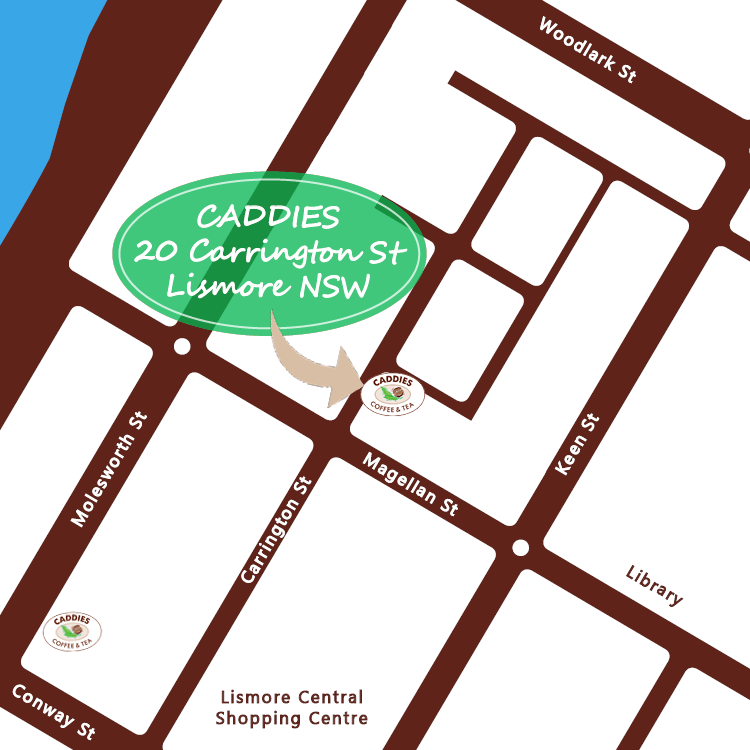 After hours? Submit the form below so we can get in touch with you.